Dental Services

Salem, OR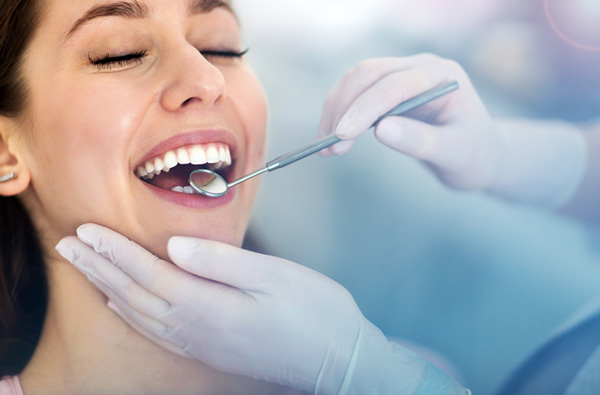 Taking good care of your teeth and gums is an important part of life. A beautiful smile not only looks good, but it is also an indicator of your overall health. Studies have shown that systemic illnesses, such as cardiovascular disease and diabetes, are directly linked to oral health complications like periodontal (gum) disease. At Shull Family Dentistry, our goal is to help you maintain excellent oral health and improve your overall quality of life. Our services include preventive, restorative, cosmetic, and emergency dentistry. If you are in need of any professional dental treatment, you have come to the right place!


A large part of our practice involves family dentistry. We take great pride in treating every member of the family, from infants to grandparents! These treatments are often simple and straightforward, designed to prevent potential problems. A routine appointment typically consists of professional cleaning and check-up exam. We may also recommend an oral cancer screening for adults, and fluoride treatment for children. If we notice any instances of tooth decay or gum disease, you may need restorative treatment.


Cosmetic dentistry has grown significantly over the past few decades thanks to advancements in technology and technique. Cutting-edge equipment allows us to improve the size, shape, color, and overall appearance of an unsightly tooth. The cosmetic services we provide include teeth whitening, porcelain crowns, dental sealants, and dental veneers & bonding. Teeth whitening treatment is one of the most common procedures we perform due to its effectiveness. We may recommend a porcelain crown for both restorative and cosmetic purposes. The same is true for dental veneers. Both restorations are fabricated using porcelain because of its unmatched aesthetic value.


Restorative dentistry is designed to fix any problems you may have with your teeth, gum tissues, jaw, and bone structure. We may recommend a dental filling to correct instances of minor or moderate decay. If the damage is substantial, you may need a dental crown. A dental crown is a tooth-shaped cap that improves the function and aesthetics of the tooth. If the tooth is beyond saving, Dr. Shull will perform a tooth extraction. Tooth loss is much more common then you may think. For this reason, we offer several replacement solutions, some of which include bridges, dental implants, and dentures.


Crooked teeth not only affect the aesthetics of your smile, but they can also be detrimental to your oral health. For instance, crowded teeth can be much more difficult to properly clean, leaving you at a greater risk for developing tooth decay and periodontal (gum) disease. Luckily, people in need of orthodontic care have more options than ever before. At Shull Family Dentistry, we specialize in Invisalign® treatment. Invisalign is designed for patients who want a discrete and effective alternative to traditional metal braces.


Laser dentistry

A more comfortable and less invasive dental experience.


Fillings

We now have the ability to perform about 90% of our fillings without anesthetic. The typical patient will not feel anything during the procedure except for some minor vibrations. If anesthetic does need to be used, the Lightwalker™ laser is gentler on the tooth nerve, resulting in the less likelihood of a root canal in the future. The laser energy also sterilizes the surface before we fill the tooth back in, ensuring that no bacteria is left behind.


Snoring

Sleep breathing disorders are becoming a huge problem in the United States. Studies have shown that snoring is typically associated with some form of sleep apnea. With our Lightwalker™ laser, we're able to perform non-surgical modification of the tissues associated with the airway with a procedure called Nightlase™. This treatment can shrink these tissues, increasing the airway space and reducing and/or completely eliminating snoring. Studies have shown that Nightlase™ can also improve the breathing in patients that have sleep apnea and are unable to tolerate a CPAP or a mandibular advancement device. If you're interested in knowing more about this procedure, call our office and schedule a consult so we can assess if you are a candidate for treatment.


Photobiomodulation

Everyone is familiar with what inflammation is. We've all had an injury or condition where the inflammatory process has caused some discomfort. With many dental procedures, inflammation is not an ideal process. With our Lighwalker™ laser we're able to deliver lower level laser therapy to surgical sites and various sources of facial/head/neck pain. This process is called photobiomodulation; it is very fast and often times improves conditions after one treatment but can take 2-3 treatments. Beyond reducing inflammation, photobiomodulation increases blood flow to the area which stimulates/boosts your body's own healing process.


Surgery

When tooth/teeth cannot be saved, the laser allows us to more gently extract teeth and remove any infection in the bone. For all of our surgical procedures, we utilize photobiomodulation to reduce inflammation and pain and to improve outcomes.


Lip and tongue ties

As with all of our surgical procedures, we are able to achieve a much more comfortable surgical outcome with removing lip and tongue ties. Using the Lightwalker™ laser we are able to remove to perform this procedure with minimal to no bleeding and no stitches.


Periodontal surgery

When you have deep pockets around your tooth, you are typically experiencing a condition called periodontitis. This is usually associated with different forms of bacteria that are eating away at the bone and ligaments that hold your tooth in place. If left untreated, it can lead to loss of teeth and infection. In many cases of periodontitis, the traditional method of surgery can be very uncomfortable and require stitches. With the Ligthwalker™ Twin Light Periodontal Protocol™ we are able to resolve periodontitis and can actually re-grow the lost bone/ligament attachment around the tooth. This method is more comfortable afterwards and does not involve stitches.


Schedule Your Appointment

To learn more about the services we provide call 503-362-5019 and schedule your appointment now!