Botox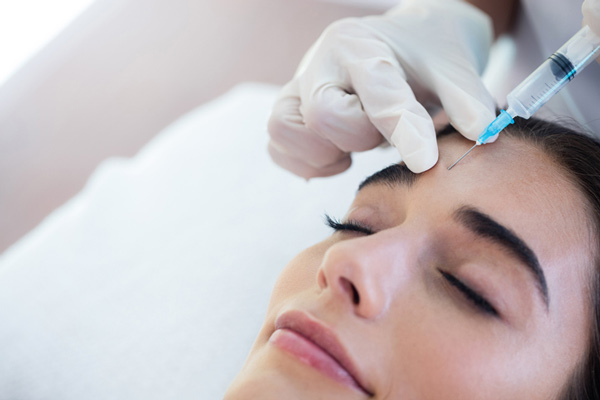 If you have an interest in anti-aging treatments, then you have likely heard of Botox injections. The benefits of Botox for wrinkles are well known. However, we offer Botox to improve your oral health as well.

At Shull Family Dentistry, we typically recommend Botox treatment to help our patients maintain a more youthful facial appearance. We may also recommend it to address the painful symptoms associated with TMJ disorders. In many cases, it is an effective, albeit temporary, alternative to more traditional TMJ treatments.


What Is Botox?

Botox is a portmanteau, short for botulinum toxin. Botulinum toxin is a medication derived from a bacterium called Clostridium Botulinum, which is traditionally known to cause botulism, a rare foodborne illness. To create Botox, the active neurotoxin is harvested, isolated, and purified in a laboratory.

This laboratory process makes Botox completely safe and effective for treatment. Side effects, while they do occur, are rare. Most patients experience little or no complications following their treatment.


How Does Botox Work?

Botox works by blocking the nerve signals that are responsible for muscle contractions. The medication only affects nerves associated with motor function. When injected into the muscles, Botox can help eliminate or reduce the wrinkle lines caused by certain expressions.

The medication takes effect almost instantly. Over the next week or so, the Botox will continue to relax the muscles, causing the targeted wrinkles to become less visible. While the treatment is temporary, the results could last for up to six months. If you want sustained results, we may recommend Botox injections at regular intervals.


Do You Qualify for Botox Injections?

The use of Botox in dentistry has become increasingly popular in recent years. We may recommend Botox as a part of your comprehensive treatment plan to address either cosmetics or issues with your TMJ. During your initial consultation, Dr. Shull will determine if you are a suitable candidate for Botox injections.

The ideal candidate for Botox treatment:

| | |
| --- | --- |
| • | Is between the age of 18 and 65 |
| • | Wants to remove wrinkles and other facial lines |
| • | Suffers from a TMJ disorder that causes painful or uncomfortable symptoms |
| • | Wants a non-surgical alternative to cosmetic surgery |
| • | Understands the pros and cons of Botox treatment |
| • | Is in good physical and mental health |
| • | Voices desires and concerns before their injections |
Botox and Your TMJ

Your TMJ, or temporomandibular joint, is the complicated sliding hinge largely responsible for your ability to chew, speak, smile, and yawn. In other words, this joint allows you to move your jaw forward, backward, and side-to-side. Any problem that prevents you from properly using your TMJ is known as a TMJ disorder or TMD.

Because the medication targets the nerves that control muscle contractions, Botox can be used to control unwanted jaw clenching. People who clench their jaw or grind their teeth may be doing so unconsciously. Botox can relax the muscles, prevent you from clenching your jaw, and alleviate painful symptoms as a result.

It is important to note that Botox is a temporary solution to these problems. We may recommend Botox in tandem with other treatments, such as stress counseling or the use of an oral appliance. However, Botox can help you establish better habits involuntarily, leading to longer-lasting results.


Schedule a Consultation

You, too, could benefit from our Botox injections! Call 503-362-5019 to schedule a consultation appointment today!